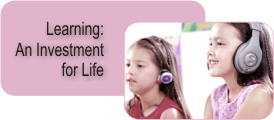 The program offers knowledge and skills updating as required by the real world, not taught in the academic curriculum. It includes Training on Computers Hardware and Software, Applications, languages, Soft Skills, Communication & Presentation Skills, Business and Social Etiquettes, learning foreign Languages and so on.

The program offers unlimited access to the Virtual Campus 24/7. It uses state of the Interactive Tutorials and Exercises, to make the knowledge updating process engaging and effective.

Capitalizing on the eLearning technology, the campus is able to offer standardized world class trainings for less than 55 cents a day. The true value of the training is priceless, on average street price, the value of the the trainings combined together is approximately $20,000

.

click here for presentation>>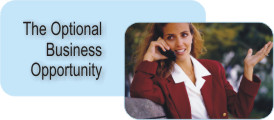 Education since time immemorial works on the word of mouth. We always ask one another for their reference on schools, colleges, training providers, follow successful candidates and their choice of programs.
Based on this concept, the program offers you a FREE and an optional opportunity to work as Independent Contractor, Channel Partner and earn incentives and commission by promoting the company products and services, to desirous people in your network.

Your network consists of family, friends, neighborhood, workplace, school, club, association, anywhere around the globe.




click here for presentation>>